It's that time of year! In which BroodingYAHero himself wants to send you prizes for preordering his lovely book! Preorders are super important, so Broody And I want to say thank you!
If you've already preordered, great! Send proof to broodybook@gmail.com, and fill out the form! CLICK HERE FOR THE FORM
Thank you! Here are locations to pre order:
Want to preorder an AUTOGRAPHED COPY? Go here: Books Of Wonder Link
Other links
BOOK DEPOSITORY (free international shipping!): LINK HERE
AND NOW….
THE PRIZES
EVERY PERSON (including international) who preorders will get:
-STICKERS! Label the characters in your life with this set, designed by ReadAtMidnight!
-Also, this LARGER sticker, for the most important character of them all: Broody Himself
-Broody Bookmarks!
But that's not all! You'll also get…
Three limited edition Broody postcards, drawn by Grace Fong (Fictograph) Each one of these seven limited edition cards captures a different aspect of our adorable hero
Want these prizes? Just email proof of your preorder/library request form to BroodyBook@gmail.com then complete this form: FORM HERE
PLUS
Preorder by September 10th, and be entered to win an incredible BROODY BASKET including:
-A BroodingYAHero Tote Bag
-your very own Broody Notebook to jot down your main character adventures
-A #TeamMe tee shirt!
-A set of two custom candles from Novelly Yours: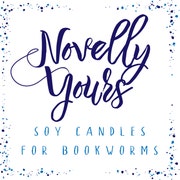 Evil Ex Girlfriend: An icy, but surprisingly sweet scent
BroodingYAhero: Only the Most Swoonworthy Scent in all of the World.
And a…
Your choice of a BROODY or BLONDIE blanket! That's right! This cuddly fleece blanket will keep you warm as you read all about these character's adventures!
Questions? Email BroodyBook@gmail.com
CLICK HERE FOR THE FORM Once You've Preordered
In case you need those links again…
Want an AUTOGRAPHED COPY? Go here: Books Of Wonder Link
AMAZON: LINK HERE
BARNES AND NOBLE: LINK HERE
BOOK DEPOSITORY (free international shipping!): LINK HERE
INDIEBOUND: LINK HERE